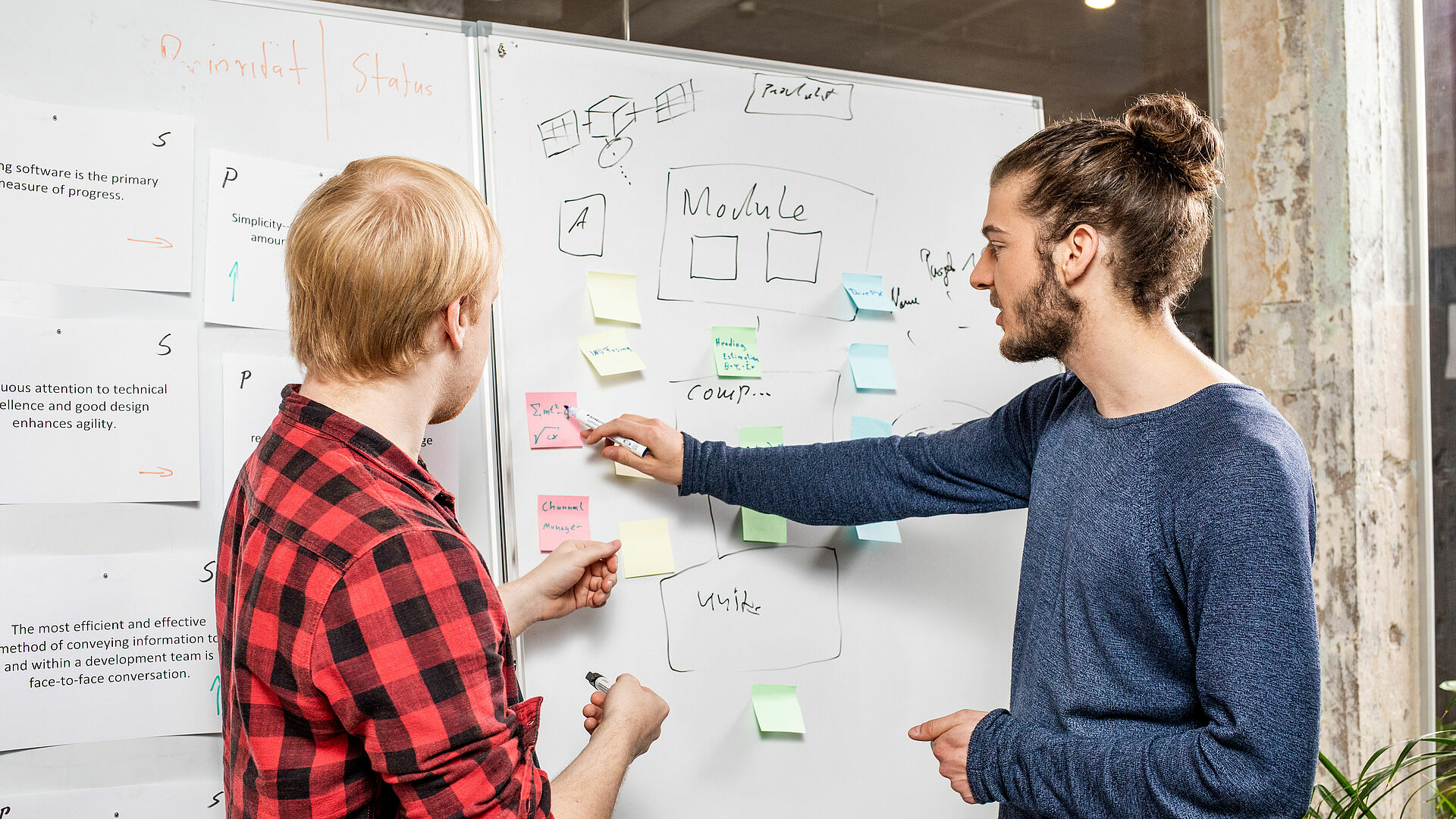 futureSAX for Start-ups
We are your competent partner for setting up an effective cross-industry and cross–technology network.
We support innovative Start-ups in entering the market
We provide support to Start-ups and young companies in developing their business models and increasing their level of awareness. futureSAX is the right partner for setting up a cross-industry and cross-technology network and offers valuable access to investors.
Our added value for Start-ups
To accompany innovative ideas during the development process
Is my business model viable? Has my idea the market potential? Answers to these questions are provided, for instance, as the feedback of the members of the Saxon Start-up Award-jury. In addition, the participants of the contest can receive valauble information on the further development of their innovative projects in the framework of the futureSAX Start-up Forums devoted to business model, financing and communication. Furthermore, young and experienced entrepreneurs, who belong to Saxon Mentoring Network benefit from the close exchange at eye level with one another.
Increase visibility and find strong investors!
Innovative start-ups begin at the Saxon Start-up Award! Take part and benefit, for example, from creating a professional image film as well as from participating in the futureSAX Idea Showcase, which is organized in the framework of the Innovation Summit. Powerful investors can also be decisive for business success: We offer you the exclusive opportunity to present your innovative business models and ideas to carefully selected investors as part of the Saxon Investors Roadshow. To ensure a successful pitch presentation, join our Pitch Workshops and learn how to impress investors.
Build a network and benefit from the experiences of others
We promote the exchange of experience and information between innovative Saxon Start-ups, for example within the framework of the Start-up Forums and the Start-up Brunches. You will also find an overview of the right contact persons for the Start-up process in Saxony via our futureSAX Start-up Partner Network. Moreover, nominees of the Saxon Start-up Award gain the chance to share their experience within the Alumni Network.
Saxony's Start-up Brochures
Saxony is a founders land! And because that's the case, there are numerous diverse support options as well as highly informative publications. Apart from the overview in the futureSAX Start-up Partner Network, there is, for example, the Start-up brochure of the Saxon State Ministry for Economic Affairs, Labour and Transport, a regional overview of the new Start-up area in Leipzig (German only) and the Start-up area in Dresden (German only), as well as the Start-up guide from the "City for Do'ers" Chemnitz. Contact us fore more info.