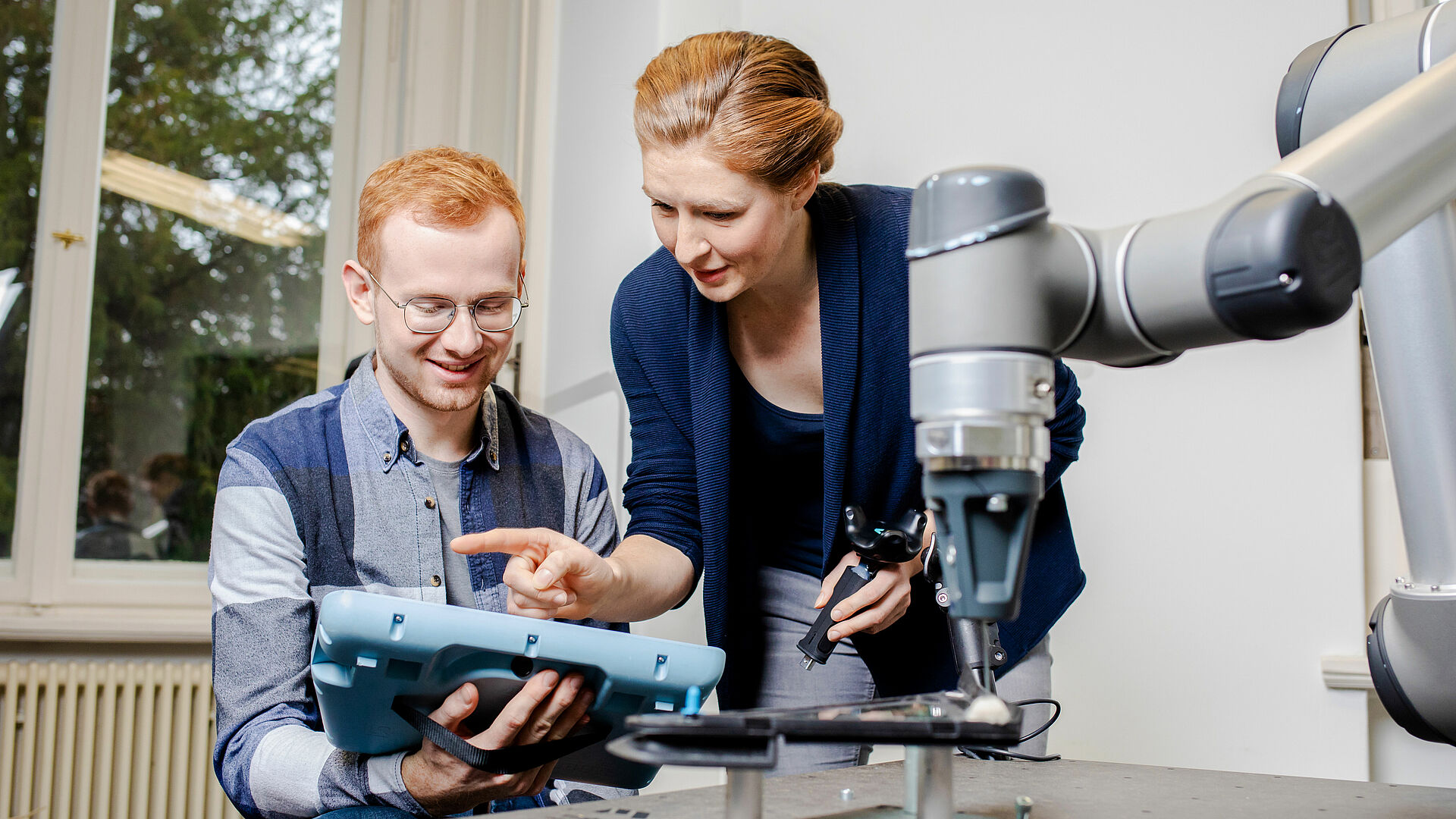 futureSAX for Research & Transfer
We give impulses to the Saxon transfer community and promote the active exchange between science and industry.
We

support

the

transfer

of

excellent

research

results

into

the

business

practice

.
futureSAX acts as a bridge builder and offers scientists the opportunity to make their research ideas and results visible as well as to get in touch with innovative enterprises. Entrepreneurial and scientific potentials are profitably bundled and the transfer community players are even more strongly connected. futureSAX gives impulses to the Saxon transfer community and promotes the active exchange between transfer actors from science, business, and society. Through the diverse transfer activities, transfer structures, and people in and beyond Saxony become visible, cooperation is initiated and the effectiveness of transfer processes is increased. The personal exchange and the joint development of a trusting transfer culture is a key to further strengthening Saxony's competitiveness at national and international level. futureSAX connects scientific and business communities. It offers scientists the opportunity to make their research ideas and results visible as well as to establish valuable partnerships with innovative companies.
Our added value for science and business
Advantages for scientists
Gain visibility for successful transfer processes through the Saxon Transfer Award and the Saxon Transfer Roadshow

Get new impulses through the active exchange with transfer actors from science and economy at the Saxon Transfer Forum and the meetings of the Saxon Transfer Network and gain an efficient insight into methods and instruments of transfer.

Initiate new cooperations with companies through the Innovation Exchange and Saxon Innovation and Transfer Projects.

Get new impulses for the further development and economic feasibility of research results within the framework of the support of the validation funding.

Receive support for spin-offs from the knowledge base through the Start-up Partner Network, the Saxon Start-up Award and the Saxon Investor Roadshow.
Advantages for entrepreneurs
Companies get an overview of the Saxon research landscape and can inform themselves about the partners of the Saxon Transfer Network and Saxon innovation and transfer projects.

The direct access to science and transfer actors offers companies an efficient opportunity to discuss their innovative ideas with experts and to initiate cooperation.

The direct exchange between science and industry at the innovation forums and the innovation exchange provides new impulses and enables the structured and fast implementation of innovations.

At the Saxon Transfer Roadshow and the Saxon Transfer Forum, companies receive new impulses on instruments, organization and implementation of successful transfer processes.

The cross-industry meeting of players from science and industry promotes cross innovation and thus strengthens the innovative and competitive ability of companies.