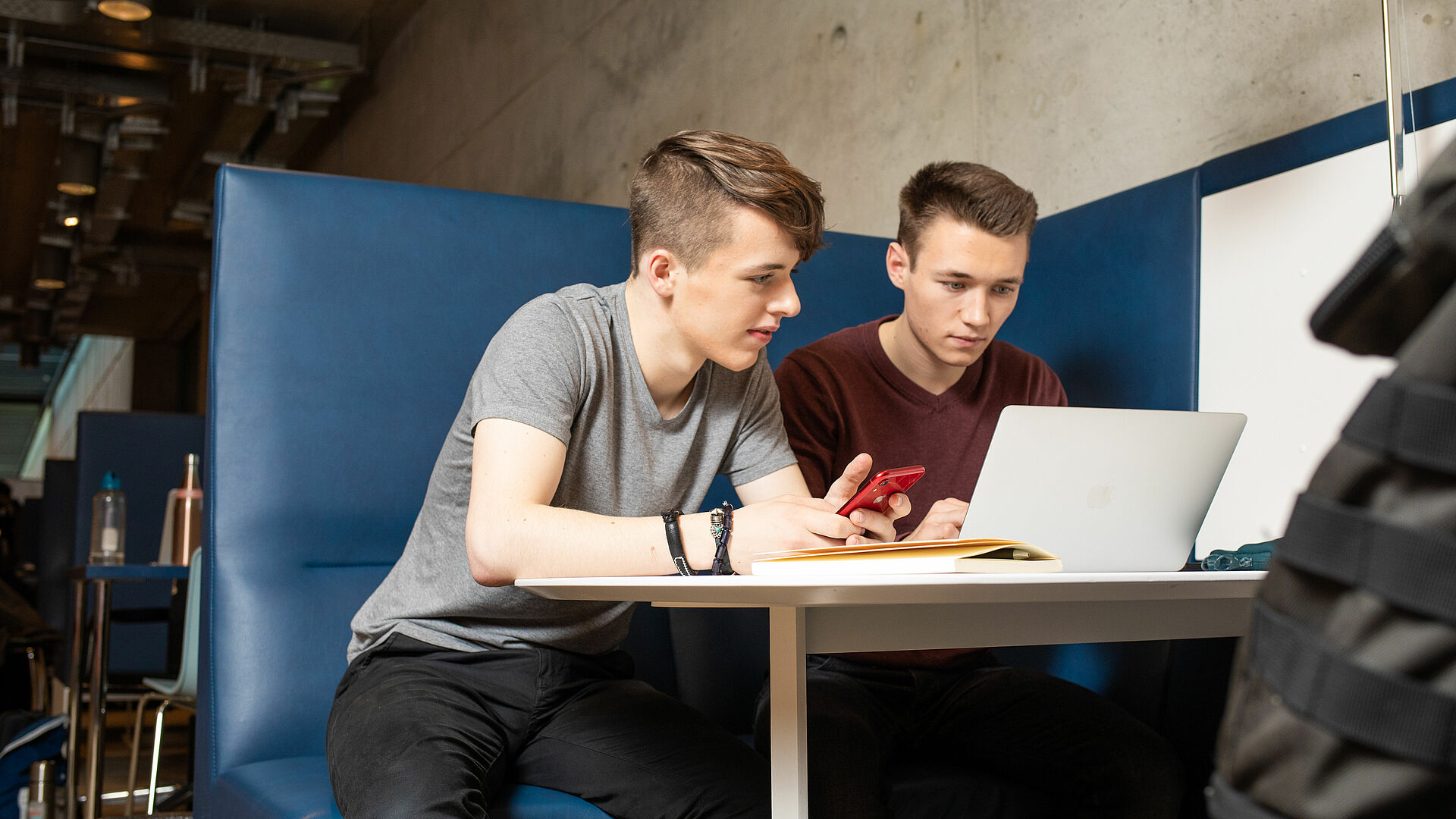 futureSAX for NextGen
We want to inspire young people for entrepreneurship and encourage and support them to think like an entrepreneur.
It is not a matter of age to get an idea and turn it into a successful business
We want to inspire young people in Saxony for the topics such as innovation, founding, and entrepreneurship as well as to promote and strengthen their entrepreneurial way of thinking and acting. Together with our partners, we accompany Saxons next generation in developing and implementing their ideas.
Our added value for NextGen
DEVELOP FURTHER IDEAS & ESTABLISH KNOWLEDGE
Would you like to develop innovative ideas and think ahead? A head full of ideas, but the tools necessary to implement those ideas are missing? Then participate in the futureSAX Innovation School. Visit our Start-up Forums and get the opportunity not only to enlarge your knowledge, but also to exchange and network with experts and founders from our network.
MAKING IDEAS VISIBLE
Young people already have numerous creative and innovative ideas. The futureSAX Innovation Summit makes these ideas visible. It offers young people the chance to present their ideas to a broad public, to receive helpful feedback, and to establish new interesting contacts for a growing network. Further on, everyone can apply with a business idea or concept for the Saxon Start-up Awards. The best ideas and concepts will be awarded with the Saxon Start-up Award during the annual futureSAX highlight, the futureSAX Innovation Summit.
FUTURESAX MEETS: SETTING IMPULSES AND ENABLING EXCHANGE
We love innovations. It is our passion at NextGen to inspire entrepreneurship and promote entrepreneurial way of thinking and acting. In the framework of NextGenPower Concrete, members of our network provide insights into their entrepreneurial everyday life and share their experience. We closely work with the youth initiatives such as STARTUP TEENS, JUGEND GRÜNDET, and Jugend forscht as well as with the Saxon service point Schülerfirmen. In addition, we jointly organize "futureSAX meets" events. For young people, it is highly important and motivating to get feedback and be offered a chance for active exchange at eye level - our NextGenPower Network makes it possible.
EXPERTISE & FEEDBACK
For developing sufficient ideas, feedback and support are required. Young people benefit from our extensive NextGenSupport Network. The Network unites various supporters for young people around entrepreneurship.
Your contact person at futureSAX
Denise Beyer
Project Manager NextGen
Already during her studies of economics, the trained banker discovered her enthusiasm for innovation, entrepreneurship and venture capital. Her affinity for these topics resulted in her thesis on decision criteria in VC financing and led to further activities at a venture capitalist and a spin-off project. She has worked for ten years as a start-up consultant at a university in Saxony, supervising numerous (spin-off) start-up projects and setting up the own startup incubator of the university. 
Her passion is for the next generation (NextGen) and the task of inspiring them for entrepreneurship, enabling them to recognise entrepreneurial opportunities and accompanying them on their way to becoming a founder. To strengthening the entrepreneurial spirit of young people and sharing her wide range of experience she worked as an expert in various holiday camps. 
In her private life she is interested in the Italian culture and the transformation of the school system towards new teaching and learning methods for the school of today and tomorrow.