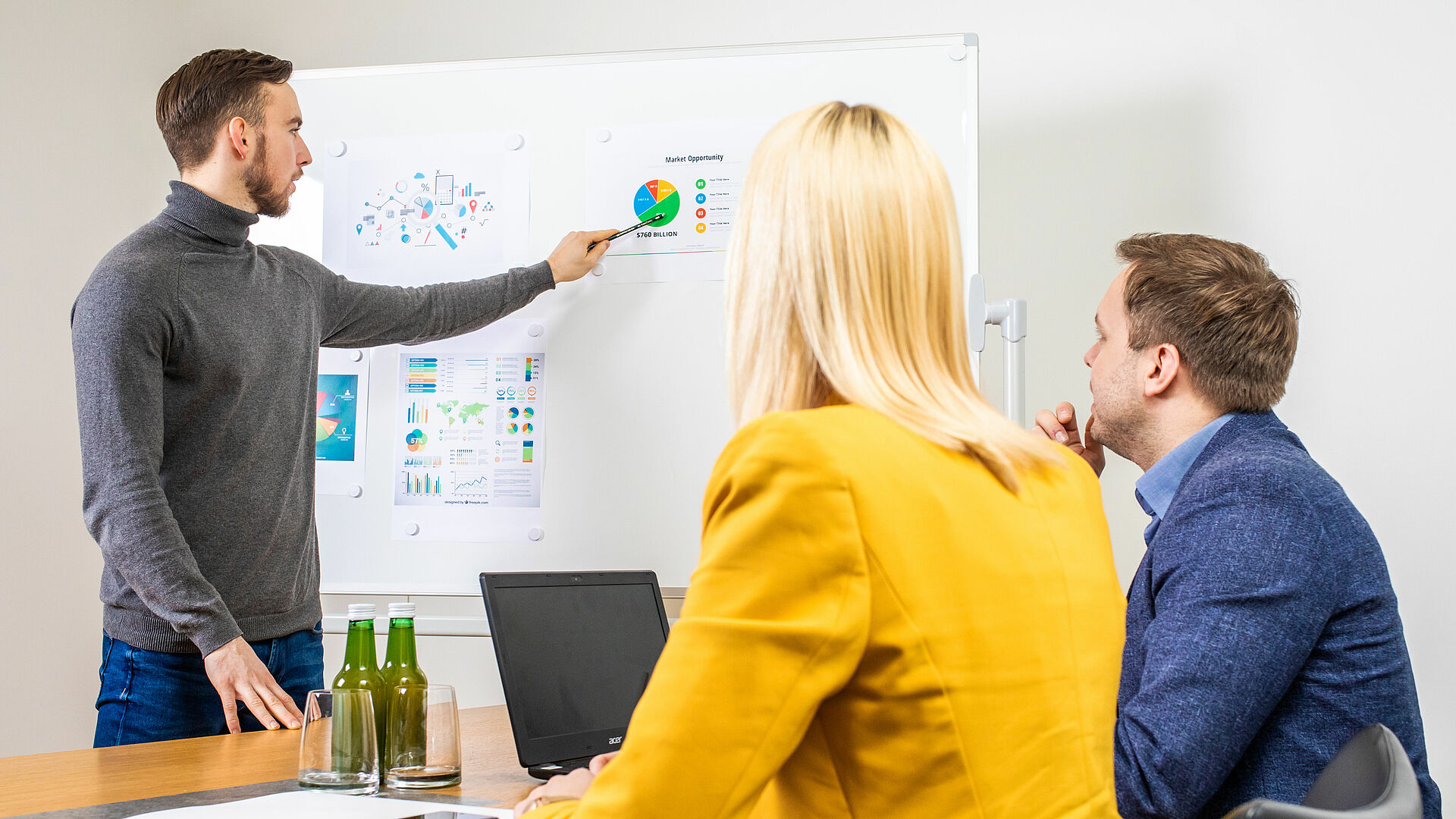 futureSAX for Investors
To finance the growth of start-ups and companies, futureSAX offers entrepreneurs numerous matching opportunities with investors.
The innovation platform with the best ideas of Saxony
We offer you the access to a constantly growing cross-technology and cross-industry network of Saxon entrepreneurs and founders. Become part of the futureSAX Investors Network and find suitable investment cases from promising #InnovationmadeinSaxony.
Our added value for investors
We have the best ideas.
Every year, we identify the most innovative and promising concepts in the framework of the futureSAX competitions. Discover the participants of the current competitions with their products and services in the futureSAX Idea Showcase. In addition, we offer long-term personal contacts with established Saxon companies in the futureSAX Alumni Network.
Innovation never stops.
For start-ups, young and experienced companies, we offer the further development and qualification of their concepts and ideas - for example as part of our pitch workshops. The futureSAX Innovation Exchange brings together current project ideas and cooperation opportunities from science and business and thus strengthens the development of innovations.
Get to know the newest innovations.
With the Saxon Investor Roadshow we bring to you exciting investment cases: Innovative start-ups and growing companies present their high-potential concepts in short pitches. For further individual networking, please contact us personally.
Your contact person at futureSAX
Alexander Kühne
Projektmanager Kapital
Leiter Innovationsplattform
Seine Affinität für digitale Technologien und deren Geschäftsmodelle entwickelte er nach einer mehrjährigen Tätigkeit in der Automobilindustrie. Während seines Masterstudiums des Wirtschaftsingenieurswesens an der Technischen Universität Dresden fokussierte er sich auf die Themen Geschäftsmodellentwicklung & Innovation und gründete ein Unternehmen im Bereich eCommerce und Podcasting. Zusätzlich ist er zweifacher Absolvent der Blockchain School Mittweida und engagiert sich im Organisationsteam des Blockchain Meetup Saxony. Er ist ausgebildeter Qualitätsmanagementbeauftragter (QMB) und war lange ehrenamtlich in der überparteilichen politischen Bildung im Politischen Jugendring Dresden e.V. (PJR) als Vorstandsmitglied engagiert.