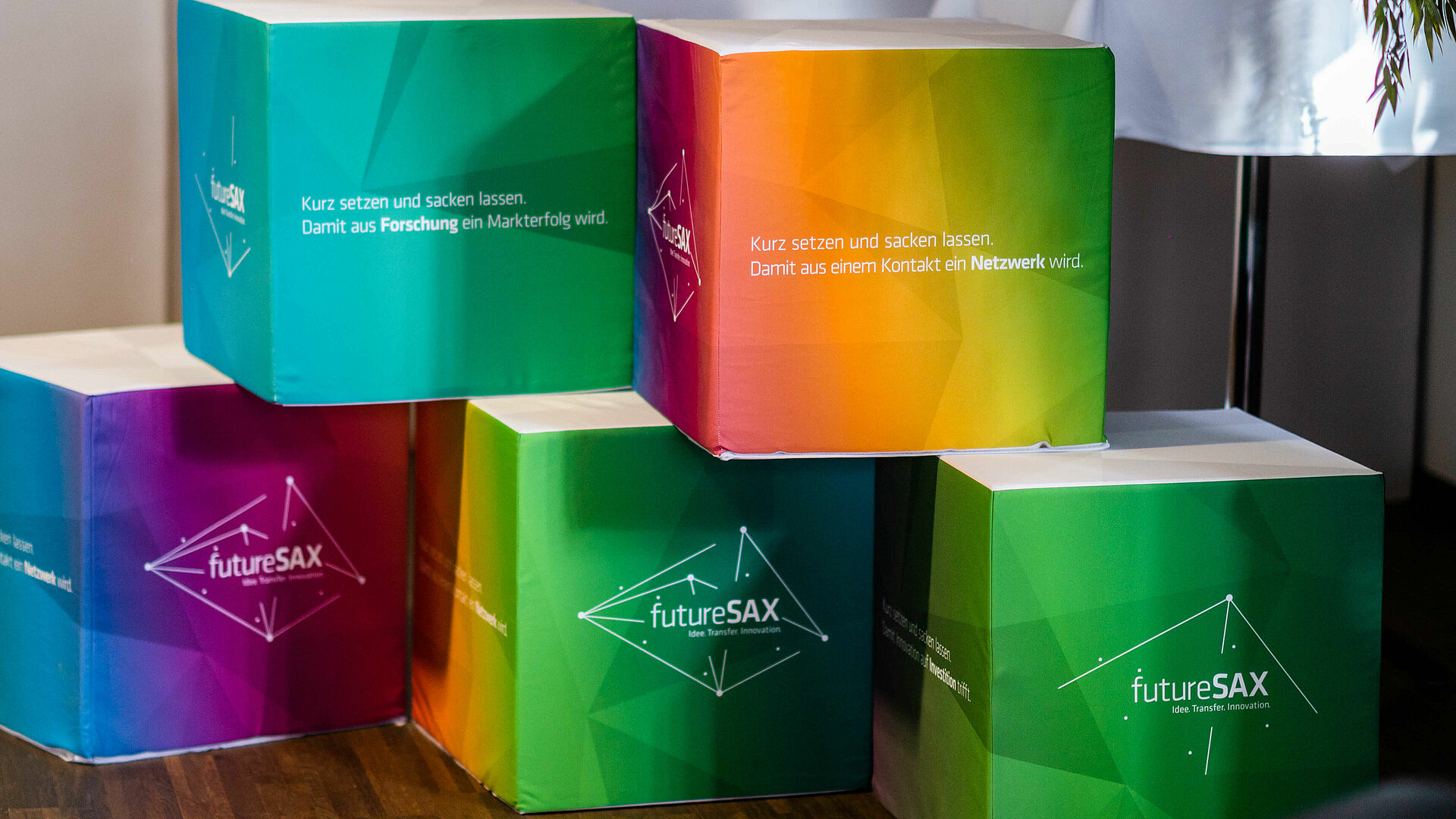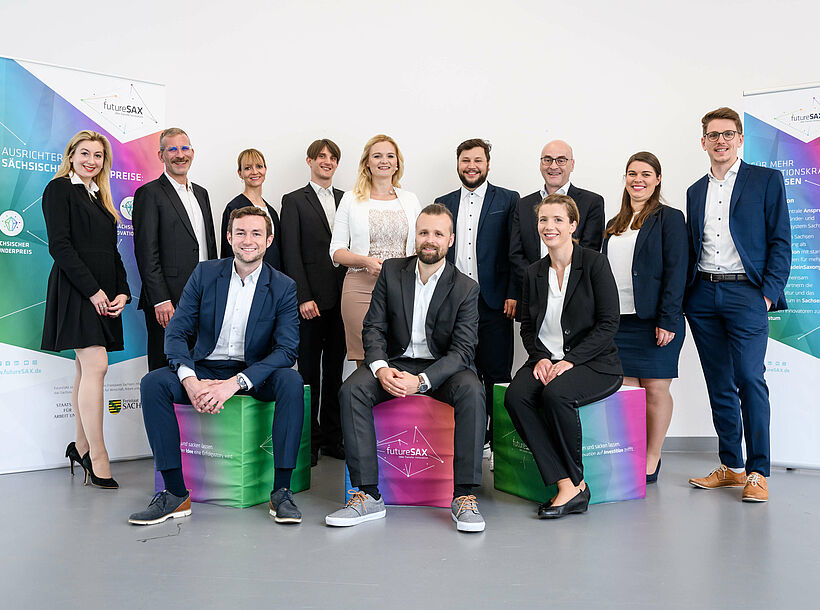 Welcome to futureSAX!
futureSAX is the key partner in the founder and innovation ecosystem in Saxony. Its overall goal is to create and strenghten visibility and awareness of the innovative players and the state of innovation: Saxony. Through its diverse activities, futureSAX initiates impulses of growth for prospective innovations, networks innovators across the industry, and science as well as it increases the efficiency of the innovations' processes.

The annual highlight of all futureSAX activities is the futureSAX Innovation Summit, that gathers innovation players representing the Saxon Start-up scene and innovation ecosystem.
The futureSAX Innovation Summit
The futureSAX Innovation Summit represents the annual highlight of
the futureSAX activities and was dedicated in 2020 to "IDEAS. TRANSFER. INNOVATION".

On July 8, 2020, Saxony's best ideas were introduced and honoured.

Innovations need Partners. The futureSAX Innovation Summit offers excellent opportunities for new impulses and an expansion of your personal network. This year, due to the global coronavirus pandemic, instead of the established daily event, a new online event combined the Saxon Investors Roadshow with the award ceremony for the Saxon Founders Prize and the futureSAX Innovation Exchange.
futureSAX Network Feedback
We aim for improvement as a common goal of the entire futureSAX platform community. Every day, you work hard to improve your products and services to create a better world, just as we do, too. Still, we want to improve ourselves for you!
Your feedback is crucial for us to find out, how our diverse activities affect the saxon founders and innovation ecosystem.