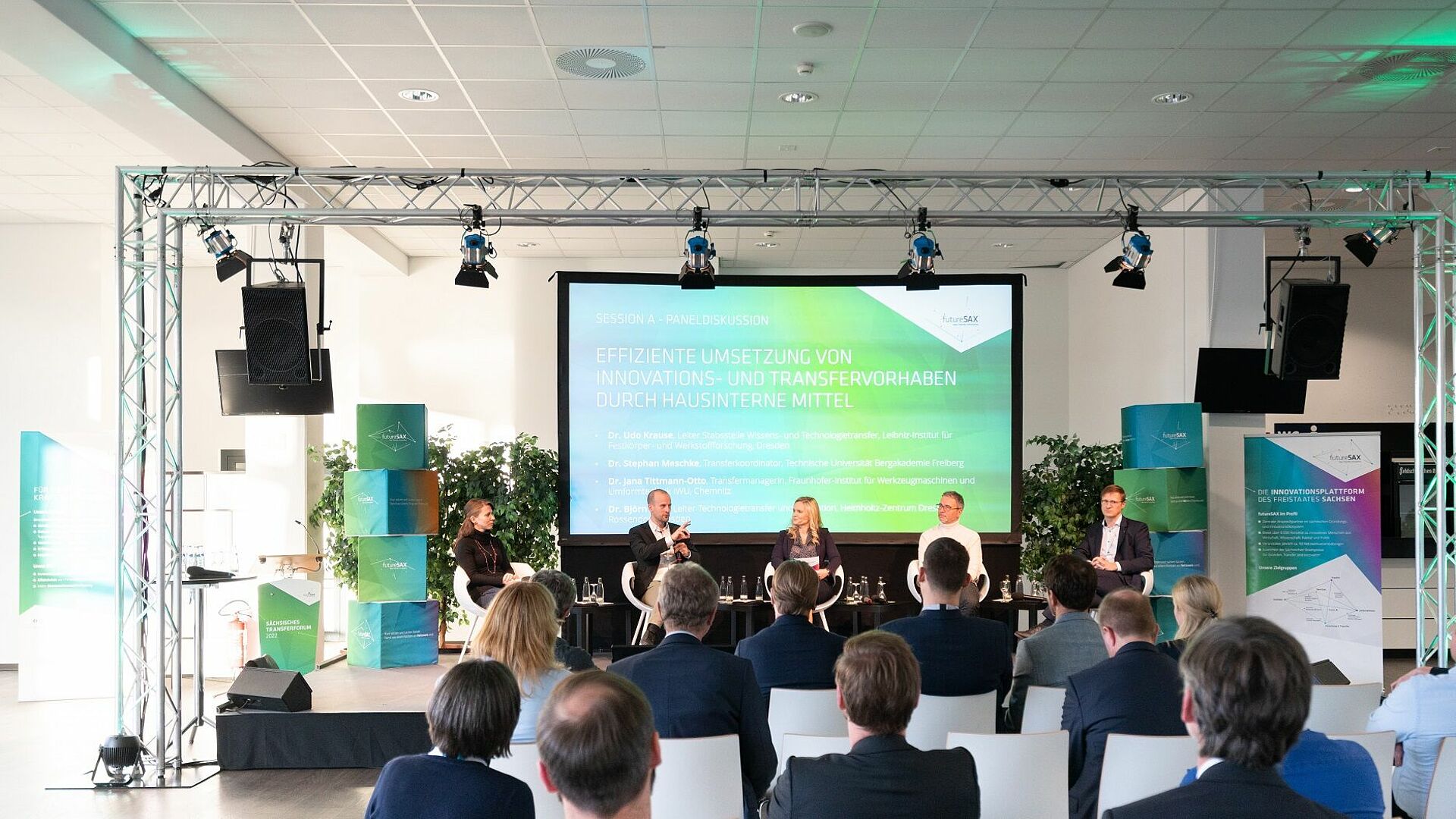 TransfERleben in Saxony!
The Saxon science and research landscape is internationally at the top and the Saxon universities show the highest innovation orientation in German comparison. The core area of economic innovation potential is formed by Saxony's medium-sized companies, start-ups and spin-offs that introduce new or improved products to the market and apply new or improved processes.
The aim of knowledge and technology transfer is to interlock the scientific potential even more closely with the economy and society at regional and personnel level in order to better exploit the existing potential and establish innovations in the market.

The Saxon Transfer Forum opens a space to effectively facilitate the exchange of best practice examples of Saxon knowledge and technology transfer. It offers the Saxon transfer community the opportunity to learn from these examples and to inform themselves about new instruments, methods and projects of transfer. At the Saxon Transfer Forum, transfer actors and multipliers from science and industry (transfer managers, transfer assistants, innovation managers, heads of research and development departments) receive new impulses and expand their personal networks. The changing regional focus of the Saxon Transfer Forum promotes networking and exchange between the regions and offers a low-threshold offer for linking actors from rural and urban areas.