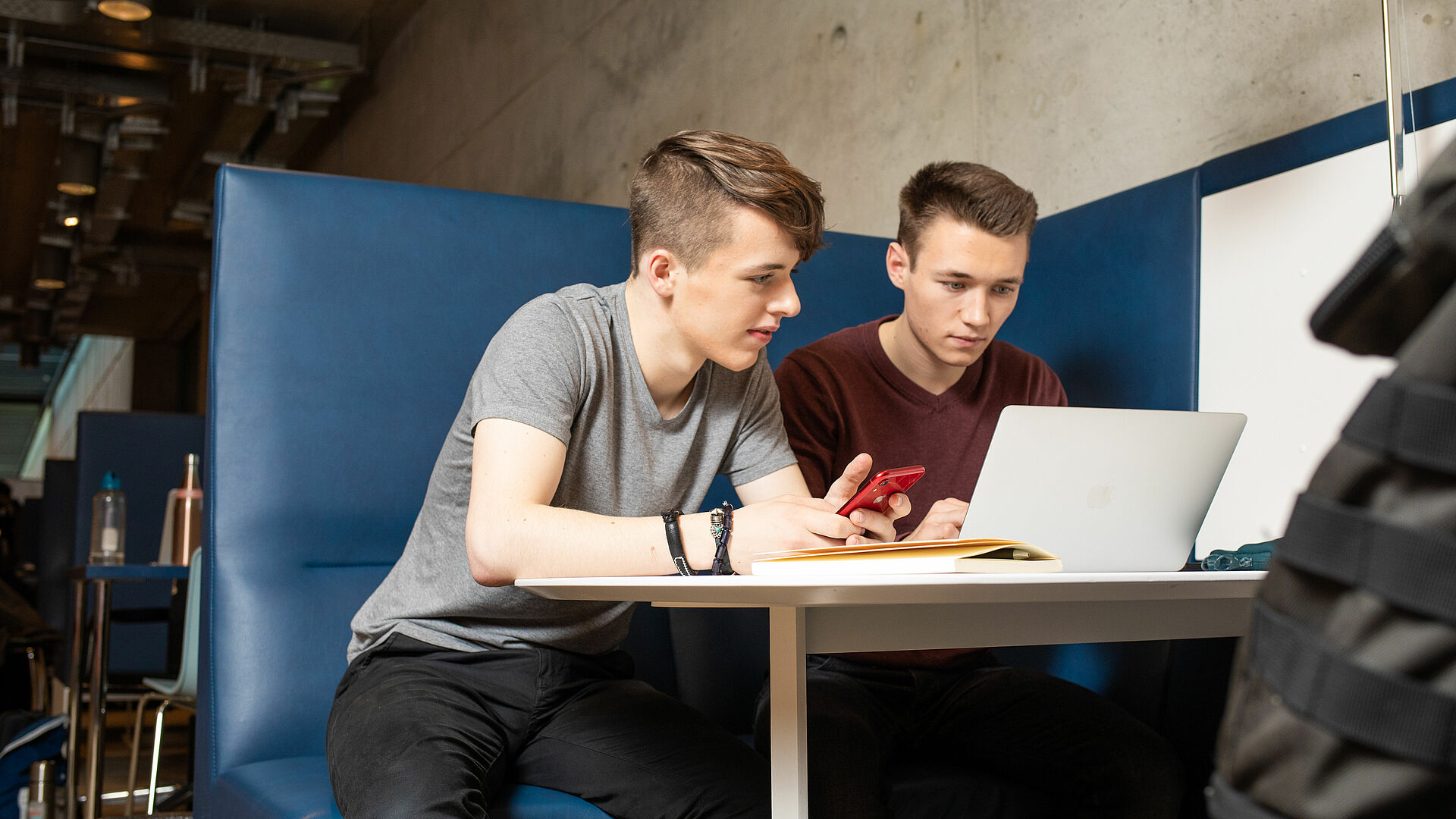 futureSAX InnovationSchool
Ideas2Business: Impulses, interactive workshops and networking, that support your idea.
Interactive Workshops for your Business Idea - the futureSAX Innovation School
futureSAX is looking for the bosses of tomorrow! With the Innovation School, futureSAX wants to sensitize young people from Saxony to the topics of innovation and entrepreneurship and inspire them to realize their own ideas.
In interactive workshops, the young people are taught content and tools for developing business models, which they then apply to their own ideas. During the Innovation School, the young people are accompanied by experts and mentors from the futureSAX network, who provide valuable feedback. Presenting and networking among the young people interested in starting their own business and with the futureSAX network is also central to the program. The Innovation School is rounded out by additional information about the start-up process and insights and experiences from the everyday life of an entrepreneur.
Is the Innovation School worth it?
Is the Innovatio School worth it?
Development of ideas step by step up to the business model
Interactive workshops & insights into the start-up process
Exchange with other young people interested in starting a business
Exchange of experience with young & established companies, experts, and mentors from the futureSAX network
A chance to present the ideas and receive valuable feedback
Your contact at futureSAX
Heinz Truckenbrodt
Project Manager Start-up
Idea Phase & InnoStartBonus
After several years as an international product manager for a global automotive industry, Heinz Truckenbrodt completed a master's degree in industrial engineering and management at the Technical University of Dresden and Mid Sweden University with a focus on corporate development & innovation and lightweight construction. During this time he worked as a startup consultant at dresden|exists and as such became self-employed in the field of business development for startups. His affinity for digital technologies and business model innovations resulted in a thesis on the digital transformation of the automotive industry. In addition, he has been involved for several years as a volunteer in two associations for the promotion of culture.