Insights into business issues & sharing experience
NextGenPower Concrete is a format for young people, in which entrepreneurs, founders, or the experts from our futureSAX network impart in-depth knowledge, give insights into everyday business life, and share their experiences.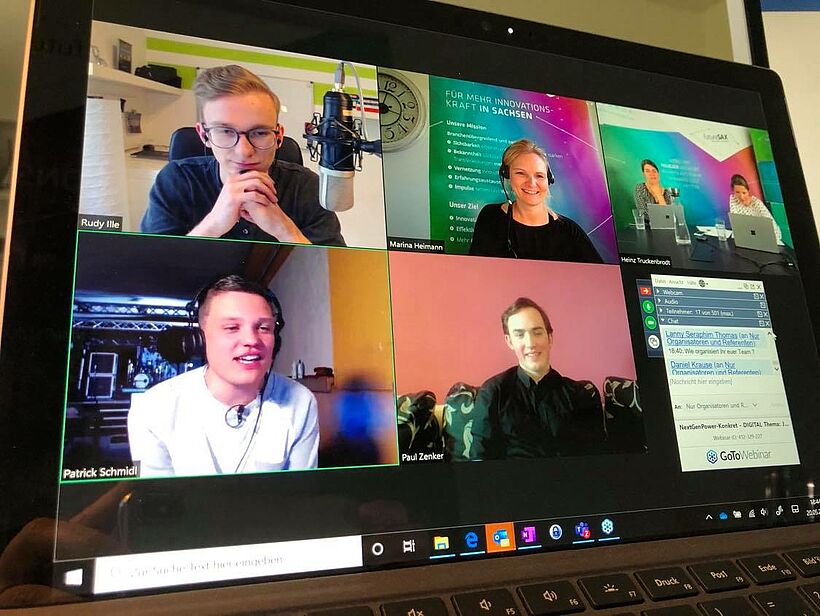 Inspiring impulses at the end of each month
Every month, the speakers give short impulses on a topic and talk about their experience. Young people have the opportunity to ask questions and ask their own individual questions.
With this format, we would like to build and strengthen the exchange of experiences and networking between the young people and the actors in the futureSAX network.
The events have started as an online event. In the future, they will alternate between online sessions and face-to-face events.
Every month is time for experience exchange & inspiration!