Saxon Innovation Exchange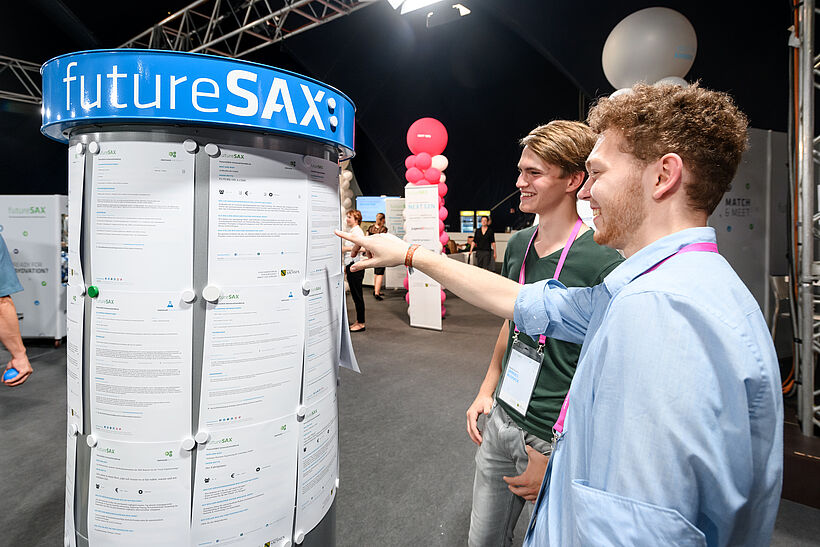 Good ideas deserve strong partners!
The Innovation Exchange supports both demanders and providers of innovative solutions from science and industry in initiating cooperation. The direct exchange between science and business provides new impulses and enables the structured and rapid implementation of innovations.
How can I become part of the Innovation Exchange?
Step 1
Download the Onepager for business or science here.
Step 3
The Onepager is presented online in the futureSAX innovation exchange and at futureSAX events, and suitable players are specifically addressed.
Your contact at futureSAX
Ronny Kittler
Project Manager Research & Transfer
After his studies of international politics, law and economics at the University of Leipzig, Ronny Kittler focused on knowledge and technology transfer. Initially oriented towards the international dimension, he worked at the United Nations in New Delhi, the European Parliament in Brussels and the European Commission in New York. Subsequently, he dedicated himself to the exploitation of research results in consulting projects at a Karlsruhe-based consulting firm for the development of new business ideas, especially in the field of research, and for seven years as a research assistant in international project work at the DBFZ German Biomass Research Centre in Leipzig.