Start-up support in Saxony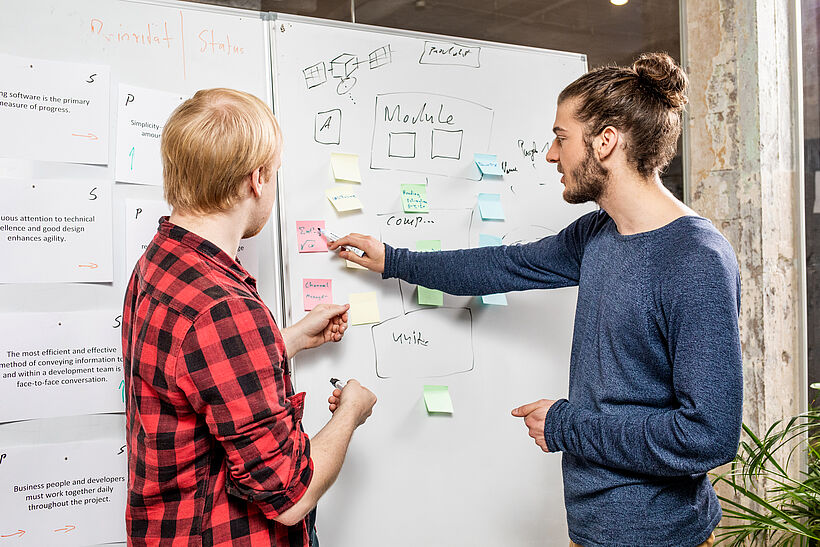 Saxony is a founding state!
For those who take the step to self-employment, the Free State offers a range of support instruments in the form of grants or loans. In particular, it supports knowledge-intensive and technology-oriented start-ups. These create new markets and are particularly strong growth drivers.The Sächsische Aufbaubank - Förderbank (SAB) is the central point of contact for start-up support in Saxony. In the following overview the spectrum of the SAB is linked. The programs include pre-founding offers and help with the further development/growth of young companies, when investments are made or when innovations as well as research and development tasks are pending. If a project has already been started, this usually rules out support from the outset. It is important to find out about the relevant procedure before entering into legal obligations with the licensing office.In addition, Saxony's administrative districts and independent cities offer regional funding instruments, which can be obtained from the local business development offices. The federal level also supports young companies and founders with numerous programs.
Pre-establishment phase
Post-foundation phase
General funding opportunities
InnoStartBonus
You have an innovative business idea and would like to implement it in a start-up project? Perhaps you are already working on it as a sideline? The Free State of Saxony will support you with the InnoStartBonus before and at the beginning of your business start-up.
Start-up consulting of the Sächsische Aufbaubank -Förderbank
The "Start-up Consulting" program is aimed at the establishment of competitive small and medium-sized enterprises (SMEs) with the aim of full-scale existence. A good business idea is just the beginning.
Business Consulting/Coaching
Professional consultation achievements are promoted with the program middle class guideline - operating consultation, Coaching by the Saxonian reconstruction bank - development bank, in order to acquire particularly the know-how, which is necessary, in order to create and develop the own enterprise.
Microloans
In order to be able to take the first steps towards independence and to implement one's own business idea, the Sächsische Aufbaubank - Förderbank promotes a stable, financial basis with microloans.
Start-up/growth promotion
With the support of the Sächsische Aufbaubank - Förderbank, start-ups, freelancers as well as small and medium-sized enterprises can obtain loans for investments, operating funds and liquidity assistance up to a total of 2.5 million euros.
Investment grant GRW
To improve the regional economic structure, the Sächsische Aufbaubank - Förderbank supports investment projects of the industrial economy.
Special offers for technology and knowledge-based start-ups
Technology Founder Scholarship
Especially for start-ups with a scientific background, the Technology Start-up Grant of the Sächsische Aufbaubank - Förderbank is an opportunity to receive support when founding a young, innovative company in a promising technology sector.
InnoTeam
With its "InnoTeam" program, the Sächsische Aufbaubank Förderbank supports cooperation between companies and universities or research institutions in the formation of competence teams in order to develop new products or new technological processes or to prepare such developments.
Innovation premium
For start-ups and companies alike, this funding measure can support innovation-oriented cooperation with research institutions in order to translate results from research and development more quickly into successful innovations.
Technology Transfer Promotion
Especially for small and medium-sized enterprises (SMEs), the Sächsische Aufbaubank - Förderbank supports the acquisition of new technological knowledge with the program "Technology Transfer Promotion" in order to be able to cover the technological demand and to reduce the technical and financial risk when integrating new technologies.
Transfer Assistent
In order to facilitate the transfer of knowledge and technology, the Sächsische Aufbaubank - Förderbank supports the personnel costs of a transfer assistant in small and medium-sized enterprises (SMEs) in the commercial sector, universities as well as research institutions, chambers, associations, freelance engineers, other technology mediators with headquarters or permanent establishment in the Free State of Saxony.
Further contact persons for start-ups
In addition to the above-mentioned promotional offers of the Sächsische Aufbaubank, founders in Saxony will find many support options for financing their companies.
Foundations from the university and research sector
For those interested in founding a company from the university sector or non-university research institutions, the start-up initiatives listed below are available to young entrepreneurs.
Your contact at futureSAX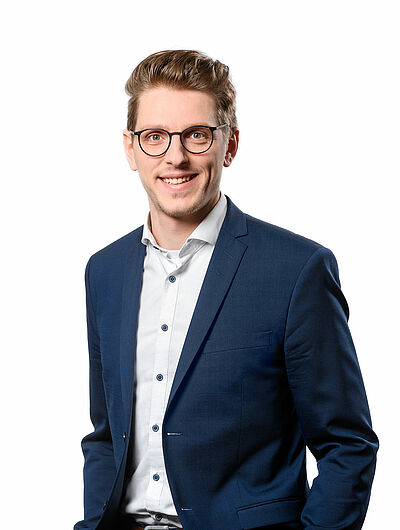 Heinz Truckenbrodt
Senior Project Manager Start-up
Start-up Stage & InnoStartBonus
After several years as an international product manager for a global automotive industry, Heinz Truckenbrodt completed a master's degree in industrial engineering and management at the Technical University of Dresden and Mid Sweden University with a focus on corporate development & innovation and lightweight construction. During this time he worked as a startup consultant at dresden|exists and as such became self-employed in the field of business development for startups. His affinity for digital technologies and business model innovations resulted in a thesis on the digital transformation of the automotive industry. In addition, he has been involved for several years as a volunteer in two associations for the promotion of culture.